Current Students
Class Supplies can now be ordered. Please go to https://classbundl.com/1314 to get your supplies today! Supplies will be delivered to your home or to the school. Our school receives 5% back on all purchases. Thank you in advance for your support of our school.
---
Lunch Menu

Lunch Choices and Cost
Hot lunch is available each day at Holy Spirit school.
Entrees
Daily entrees are $3.55 ea. and include the main dish, sides, and a milk.
Beverages
White milk and chocolate milk are available everyday for $0.50 ea.
Our Program
Holy Spirit School Lunch is served by parent volunteers and catered by Chartwells Food Service at LaSalle Institute, Troy, New York.
Volunteer
If you would like to volunteer as a lunch server, please contact the main office to find out how.
---
Uniforms
A neat and tidy appearance reflects a responsible and caring attitude, pride in ourselves and in our school. We expect that children will be properly attired each day.
General rules
All students must come to school in dress code and leave in dress code.
Shirts must be tucked in.
If pants, shorts, or skorts, etc. have belts loops a black, brown, or navy belt is required.
A note must be sent with the student if there is an emergency situation that arises which causes them to be out of dress code.
Boys will maintain an above the collar gentleman's haircut.
General prohibitions
No make-up is allowed.
No jewelery except stud-type earrings (girls only) and watches are allowed.
No polo shirts with dress uniforms from October 15th-April 30th. Polo shirts for K-4 are acceptable on PE days.
No low cut or no show socks.
No unnatural colors in hair.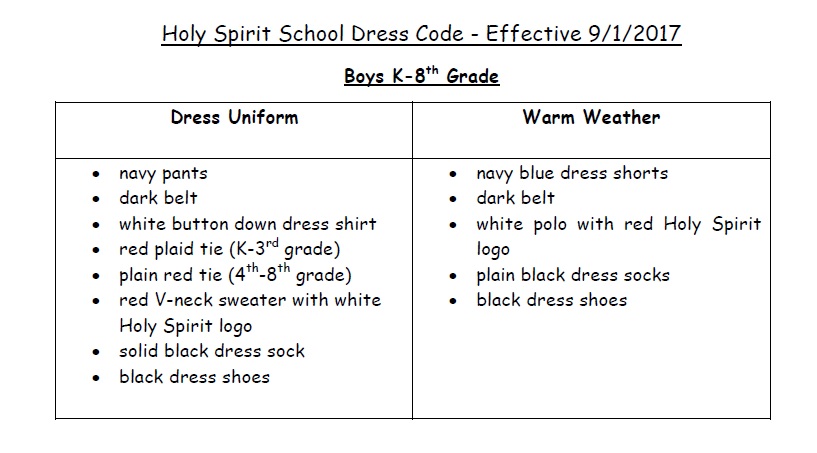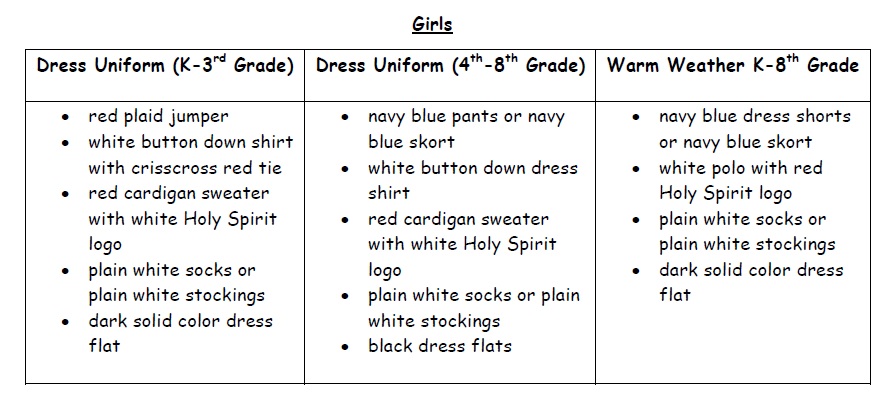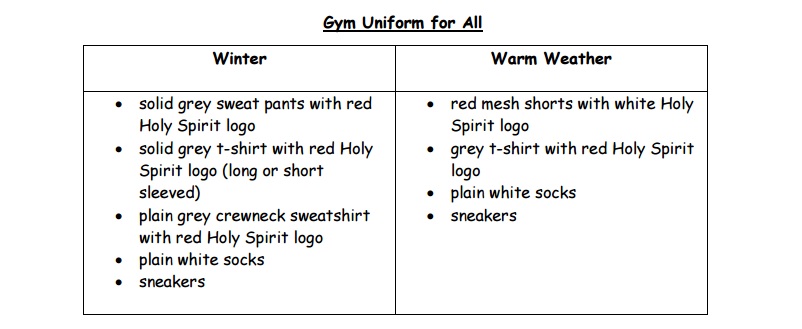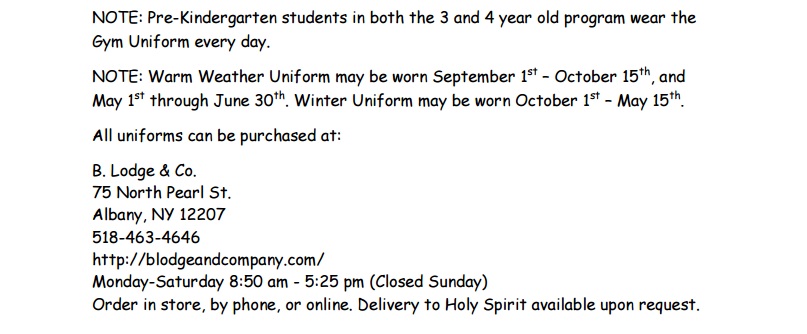 Forms