ALUMNI SPOTLIGHT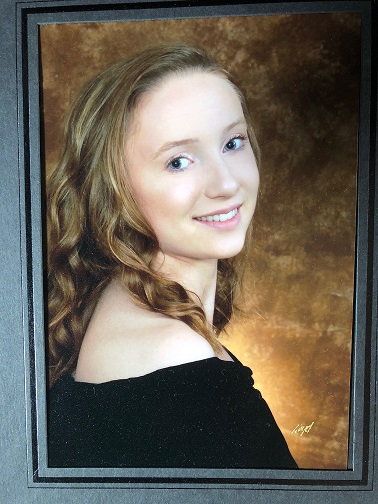 Kay Valley
Valedictorian of Catholic Central High School's Class of 2018
Graduate of Holy Spirit School Class of 2014
"To this day, I cherish every moment I had at HSS for three primary reasons: 1) I learned the importance and fruits of respect here, 2) I learned that hard work finds reward, though it may not be instantaneous, and 3) I truly became part of a much larger family. My two best friends that I plan to keep in contact with for the rest of my life also attended HSS with me, as well as dozens of other people whose goodness cannot be measured with words.
At Holy Spirit there is an expectation that you will do your work well, and on time, and you will be rewarded for that work with a positive report card. You are not gifted anything, you are expected to earn it, and that lesson became increasingly solidified as I progressed through the later years of middle school and throughout my high school career.
At both Holy Spirit and Catholic Central, I was number 1 in my class academically. I'd like to think I did so well because I made time for extracurriculars (for example student council, the school newspaper, peer tutoring) and playing sports (namely basketball, track, and soccer), activities which truly develop students into more well-rounded and capable versions of themselves. It's important to realize that there are things more important to your success than locking yourself in your room every night to do homework (and believe me there were nights where I did have to do that). It is truly a balance between enjoying yourself and pushing yourself, and as you progress through schooling, these things should begin to intertwine more and more.
I will attend the University of Virginia in the fall and will study Economics and Spanish. Though I'm quite sure Spanish will be part of my education for the four years, I'm not limiting myself to one major in particular. I plan to take courses in a few departments when I get to school in order to experience topics being taught at a higher, more specific level. Ultimately I cannot say for certain what I will be doing for the rest of my life at this point, but I know that when I do choose a career, I know that I will have access to the tools and resources at UVA to achieve any of my goals."